Please remember that it is a condition of travel with Lightline that you have in place travel/trip insurance. There are two main reasons why such insurance is necessary:
The first is to ensure you have appropriate medical cover abroad – this is not something that is automatically covered by your regular medical plan that you rely on at home in the United States. This must include 'related' medical costs, such as ambulance costs, and a registered nurse accompanying you home after surgery (which is often required if doctors allow patients to return home internationally a short time after major surgery). In addition you must also think about emergency transportation costs, such as changing an air ticket at short notice (which can cost several thousand dollars), or even the use of an air ambulance, if something very dramatic were to happen.
The second aspect of cover relates to cancelling your participation in the pilgrimage. Your deposit is entirely non-refundable, and nearer the time of departure, the entire cost of the pilgrimage also becomes non-refundable. Travel insurance is what protects you if you have to cancel your participation at the last minute.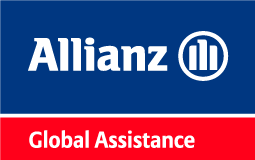 You may obtain such insurance from any company or broker you wish. If it is helpful, Lightline has a relationship with Allianz Global Assistance, and you can take out a policy by CLICKING HERE, or by calling Lightline Pilgrimages directly at 830-PILGRIM (830-745 4746).
You should be aware that it is almost always the case that pre-existing medical conditions will NOT be covered by travel insurance unless it is taken out within two weeks of the date on which you make your deposit payment for a pilgrimage. This is standard practice, and applies not just to Allianz policies.